Meet Steve Widmyer, CdA's Mayor.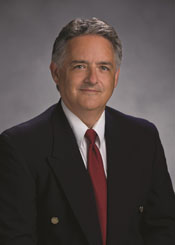 A long time resident of Sander's Beach neighborhood, businessman, accountant, real estate investor, developer, husband, father, and civil servant, Steve Widmyer has lived an interesting life–the quintessential American Dream. This is the first in a three part series on Steve. Here we highlight the mayor.
The Mayor
As mayor, Steve's door/email is always open. If inadequate, issues related to city business may be brought to his (and council's) attention in person by any member of the public for three minutes during bimonthly city council meetings. With public comment topics ranging from UFO's, Sasquatch, parking problems, and noise complaints, he likely never knows what to expect. Our favorite public comment interaction during the mayor's past six years in office originate from a recent city council meeting when brilliant Harvard-educated attorney and community activist, David Lyons, attempts to voice concerns in an potentially inappropriate manner. Regardless of the validity of this public comment, the mayor's response displays diplomacy, leadership, and concern for the well-being of his team.
Our next two posts about the mayor will highlight his rise to prominence and the scrutiny he faces as he continues to follow his passions of real estate development and revitalization of CdA.
Watch our favorite 3 minutes here.